Hand County adopted the 2-1-1 Helpline in 2019 when a grant allowed counties to join at a reduced price.  The grant provided 50% funding of the program.  The remaining 50% of the cost was covered by Hand County without the assistance of other local governments.  2019 Senate Bill 9 provided this mechanism.
The 2-1-1 Helpline is answered at the state offices in Sioux Falls but the operators on duty are very keenly aware of what services are available in each of the locations where the service is available.
In 2020, Senate Bill 2 is on Governor Noem's desk and would extend the funding mechanism statewide.  Senate Bill 2 can be found by clicking this link to the Legislature's website.   The funding would originate through the Department of Social Services.
March 2020 Service Area and call numbers for the year: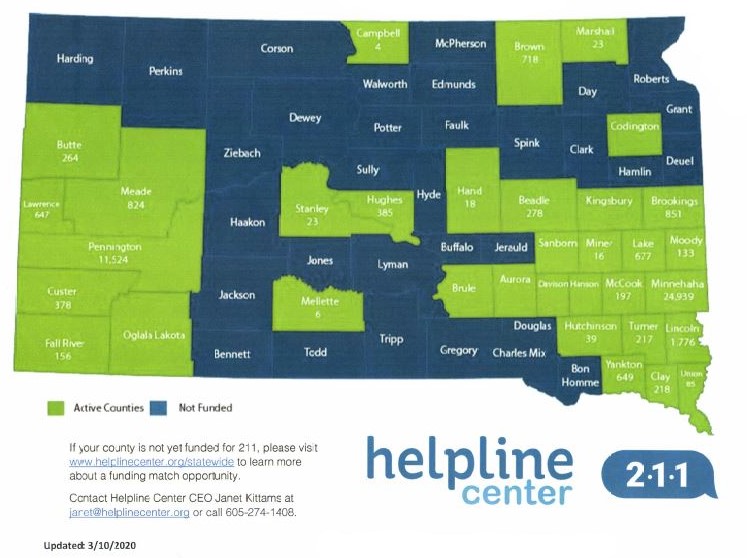 2-1-1 does not replace emergency calls to 9-1-1.  If you need immediate assistance from law enforcement, emergency medical staff or fire services, you need to make 9-1-1 your first call.  2-1-1 is there for all other calls.
Text to 2-1-1 is also possible by sending your zip code to 898211.  The zip code routes your text to the state center in which you live or visit.  The South Dakota Helpline (2-1-1) center answers called to the National Suicide Hotline ( 1-800-273-8255 ).  This is accomplished when the caller makes the call and the area code of the calling phone directs it the corresponding center.  Unfortunately if you have an out-of-state phone, you may be routed to that "home" state.
To learn more about the 2-1-1 Helpline Center please visit their website at https://www.helplinecenter.org/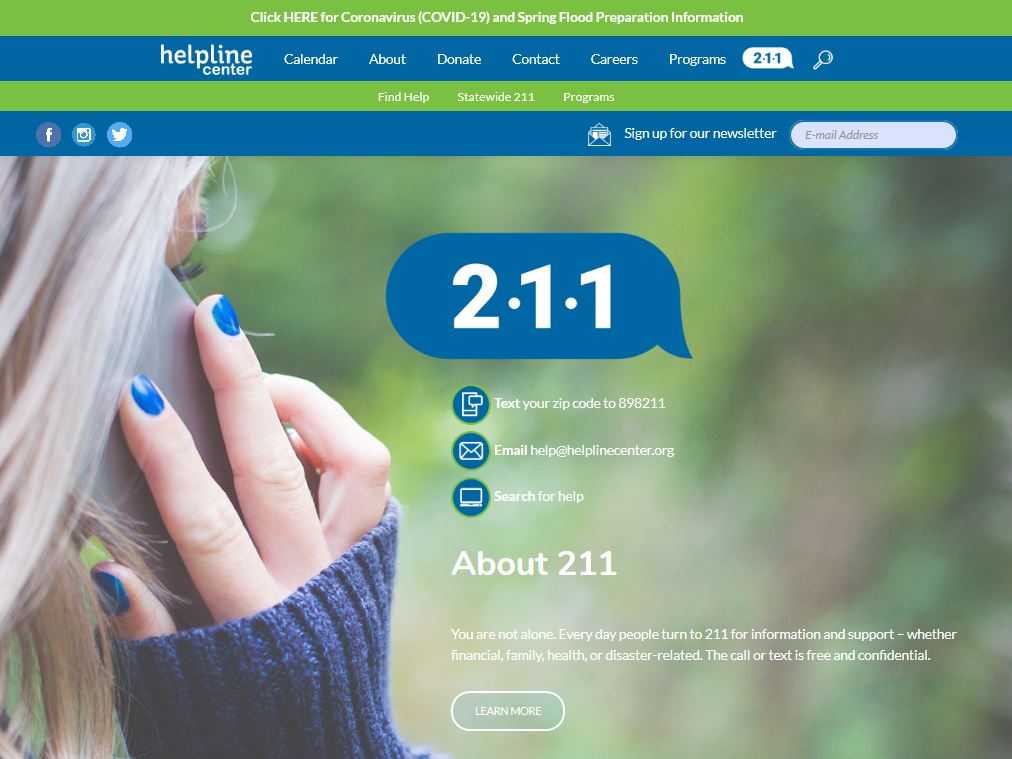 ---
If you have questions for the county 2-1-1 program coordinator, please call me at the auditor's office.  605-853-2182 or send me an email at [email protected]
Thanks for stopping by.  Please spread the word!